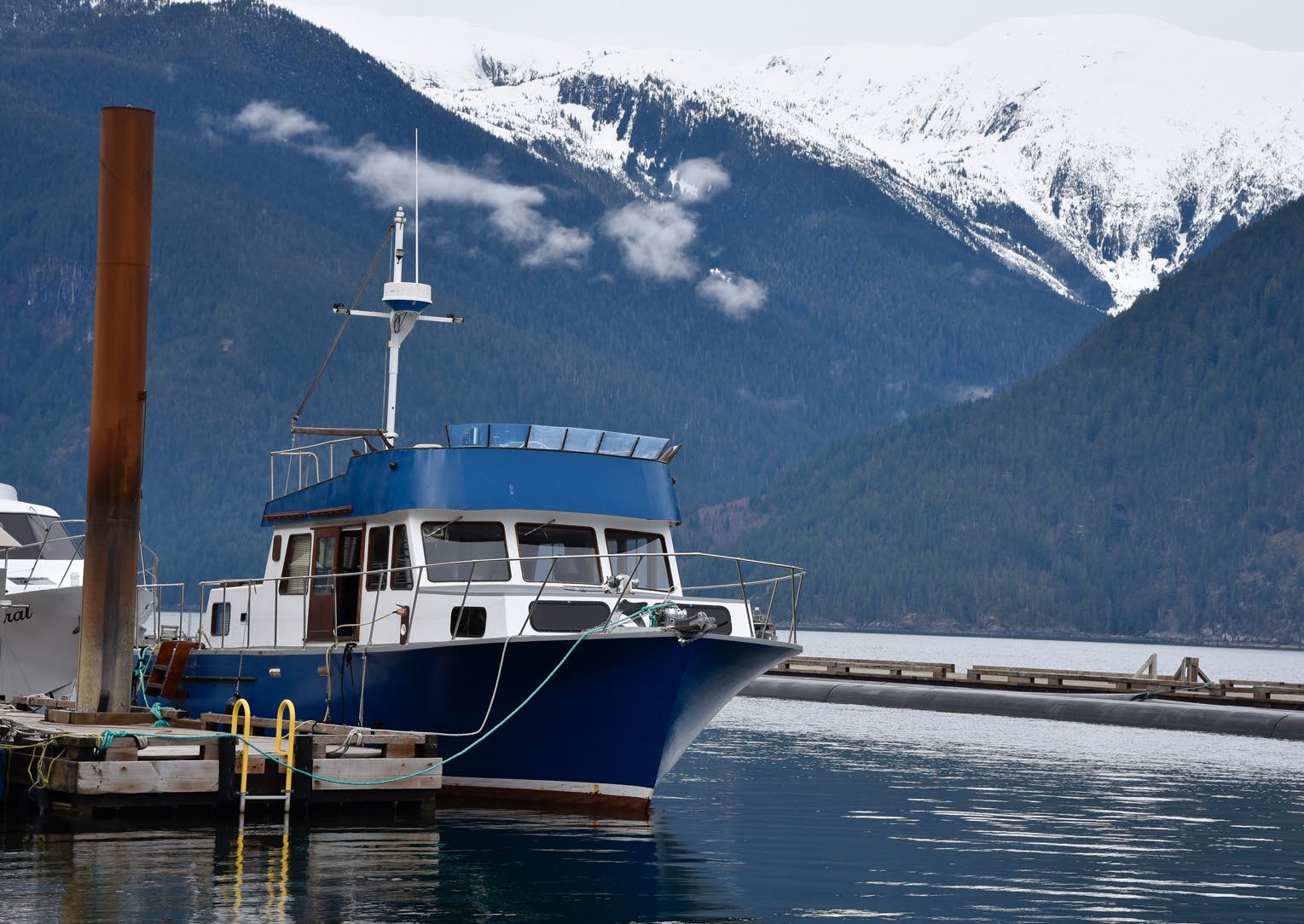 Making waves in the difficult-to-reach Central Coast
For Anne Fletcher, Legal Advocate with the Bella Coola Legal Advocacy Program (BCLAP), reaching clients in the under-served region of the Central Coast used to mean dealing with skyrocketing airfares on chartered flights. With a population of only 8,000 spread out over a large area with challenging geography, flights and an infrequent ferry were the only ways to connect with communities outside of BCLAP's homebase in Bella Coola, prompting the small but dynamic non-profit to seek out a creative, made-for-the-Coast solution.
Enter the Galene, a 40-foot diesel-powered boat that was purchased with the help of a grant from the Law Foundation of BC. The Galene serves as a marine satellite office, providing direct legal advocacy services as part of the "Making Waves" project. The Galene's set-up includes offices, a reception area, a kitchen, bathrooms, and storage space. Along with computers, the boat is also equipped with printers, a wi-fi hotspot and cellphone connections. It also houses a small library containing plain language legal materials.
With this boat, Anne and her team are able to deliver outreach to the peoples of the Central Coast and Outer Coast, including communities on the lands of the Nuxalk, Heiltsuk, Wuikinuxv, and Kitasoo/Xais-xais. These island and inlet communities are well-suited to being reached by boat, and so the "Making Waves" project has turned out to be a unique solution to a financial and logistical challenge. The Galene even has living quarters for Anne and her team, saving on accommodation costs.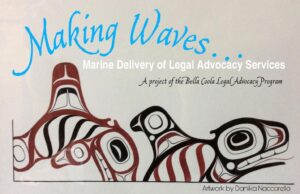 The "Making Waves" project is the only program providing legal advocacy services to the predominantly Indigenous communities in these areas. Services are free and confidential and include
support with income and social assistance issues, legal aid applications, Indigenous legal issues, child protection, and elder issues. BCLAP strives to create a culturally-safe and trauma-informed space for all its clients. BCLAP's programs and approach to service delivery are informed by the Truth and Reconciliation Commission Calls to Action, as well as by the Missing and Murdered Indigenous Women and Girls report recommendations.
For Anne, serving a community she has called home for over two decades has been a humbling experience. Being able to get to the communities is crucial for meaningful engagement and to better understand each community's unique needs. She says, "I am very happy for the success of this program. It took off from the very beginning because there was such a high need within the communities. This program increases access to justice through the direct provision of legal advocacy services to remote communities. The "Making Waves" project supports sustainable outreach programming into the future."