Lois Shelton reflects on a career supporting frontline advocates across BC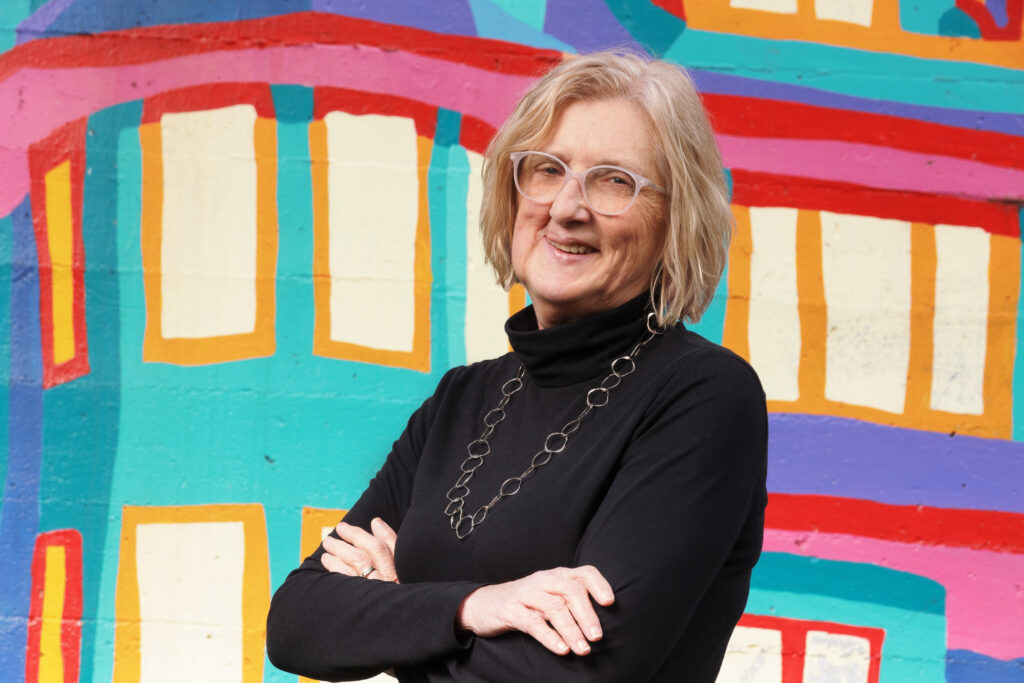 In October 2022, the Foundation hosted the first in-person Provincial Advocates Training Conference (the "Conference") since the onset of the pandemic, in partnership with Legal Aid BC. This annual conference brings together legal advocates, lawyers, and others working on the frontlines of access to justice to learn and connect. The 2022 conference was significant not only because it brought people together to reconnect in-person and online, but also because the Foundation's Legal Advocate Training Manager, Lois Shelton, announced her retirement.
Fifteen years ago, Lois joined the Foundation to support a growing network of community-based advocacy programs funded by the Foundation. Her work supporting frontline legal advocacy services goes back much further. After law school, Lois took a position with West Coast Domestic Workers Association (now Migrant Workers Centre) as its first Foundation-funded staff lawyer. "That's how I became familiar with the Foundation and interested in what it does," says Lois. She later joined the team at what is now Legal Aid BC as a fieldworker. In this role, she began working on the Conference and enjoyed the opportunity it provided to support people on the frontlines.
Since the inaugural Conference in 2000, Lois has collaborated with Legal Aid BC, the Foundation, PovNet and other key partners to create a shared vision for the Conference and build a system to deliver on that vision. "I've worked on the Conference for 22 years and that is still the darling of my work. I will not miss spending so much of each summer pinning down the agenda," she says, "But I will miss gathering every fall with all these kind and engaging people who have similar values to me and do work I respect."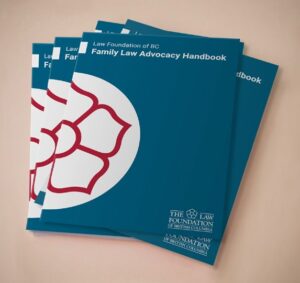 In 2008, Lois joined the Foundation where, in addition to the Conference, she took on the challenge of developing a new training initiative for Foundation-funded community-based advocates. Since the legal aid service reductions in 2002, the Foundation had steadily taken on an increased role in funding for advocacy programs at community-based agencies. With this training initiative, the Foundation took on the role of providing training on important advocacy skills, and legal topics such as income security and housing. In developing the course, Lois collaborated with advocates, content experts, and other advisors to develop a one-of-a-kind program. "I was familiar with the legal issues," Lois explains. "But I had not done curriculum development. The entire process of assessing the knowledge and skills that advocates need, and then working back to develop the curriculum was new for me."
The network of advocates grew quickly, as did the demand for advocacy services across diverse areas of law. In response to that demand, the Foundation piloted funding for some family law advocacy programs, which began providing services in 2015. With that pilot project, Lois was once again called upon to develop the training that would prepare family law advocates for success. She launched a course for family law advocates in 2019, explaining that "once you have the model, you can adapt it to new areas of law."
Lois never stopped learning or working to support advocates: "With COVID-19, I had to learn Zoom and other technology to share information and keep people connected. It was bumpy at times, but now we have a system that allows us to provide training remotely." These new approaches are part of the Foundation's work to deepen its relationships with advocates and ensure that training is available to new advocates when they need it.
For Lois, one of the most meaningful aspects of her work has been witnessing the development of advocates over time. "Watching them come to the work, take the training, and then develop their skills over the years to become experienced advocates who are training and supporting other new advocates, it is really satisfying. I appreciate the commitment that advocates have to the work they do."
The Foundation is working hard to carry on this legacy and to evolve advocate training to continue meeting all the challenges and opportunities that lie ahead.