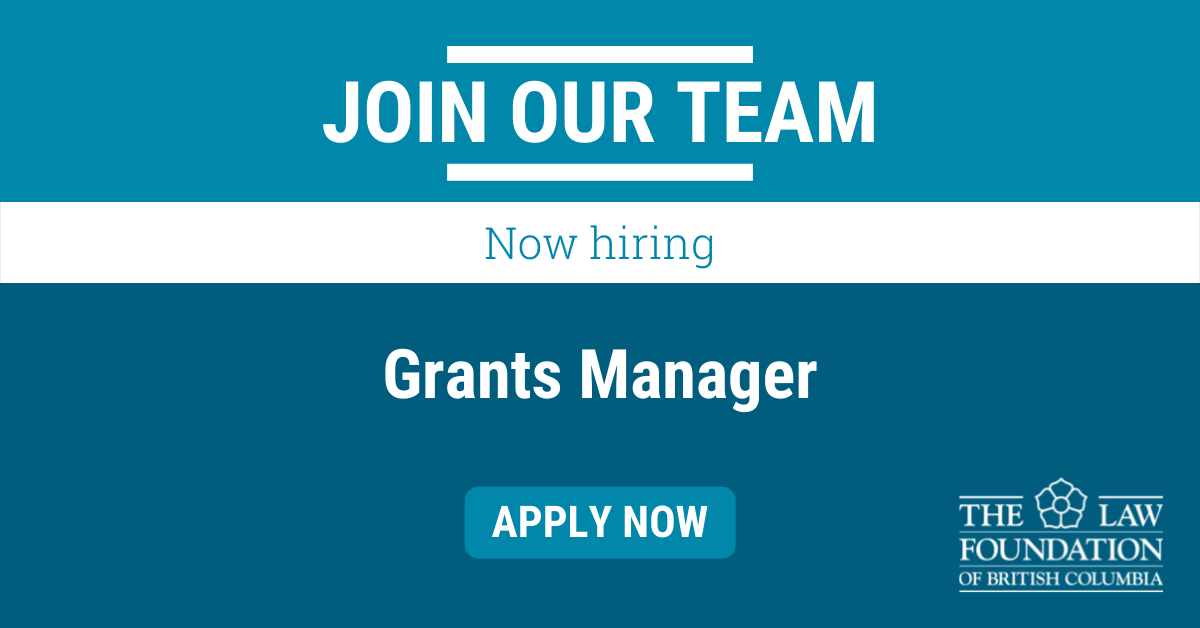 The Grants Manager will join a dynamic team that is working to create innovative solutions to difficult access to justice challenges that affect the well-being of diverse communities in British Columbia.
This role will support the adjudication, administration, and evaluation of one time and continuing grants made by the Foundation. As a key member of the program team, the Grants Manager will work with the Director of Legal Service Grants, Program Directors and other staff who support the Foundation's legal and advocacy service grants to advance the Foundation's goals.
The Grants Manager has a unique role to play that must be approached with a great deal of sensitivity to the power imbalances that unavoidably form the backdrop of a foundation/grantee relationship. The Grants Manager will support grantee organizations and people who are doing the funded work, while maintaining clear and transparent boundaries around the role of the Foundation and being a careful steward of the Foundation resources.
For more information on this position, please see the full posting on the Foundation's hiring portal: