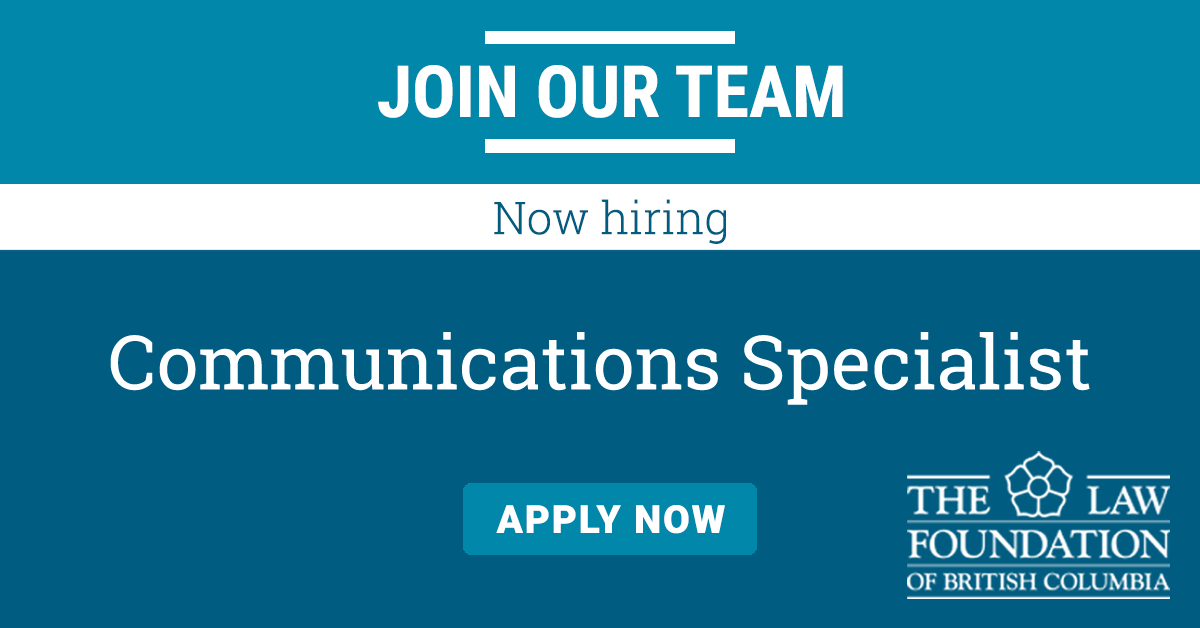 The Communications Specialist will join a dynamic team that is working to create innovative solutions to difficult access to justice challenges that affect diverse communities in British Columbia.  The Foundation seeks to enhance access to justice through its five mandated program funding areas: legal education, legal research, legal aid, law reform and law libraries.
Reporting to the Director of Policy and Programs, the Communications Specialist plays a critical role within the Foundation in the creation and implementation of the Foundation's communications strategy and related activities.
The Foundation is currently undergoing a review and modernization of its internal systems. The position will also play an integral part in supporting changes related to communications processes, protocols and guidelines, and will provide recommendations where there is opportunity for improvement.
For more information on this position, please see the full posting on the Foundation's hiring portal: https://lawfoundationbc.bamboohr.com/jobs/view.php?id=29